Get great info from other campaign and protest groups in Ceredigion, Powys, Montgomeryshire, Shropshire, Mid Wales, Abermule, Cefn Coch and beyond. Get the real facts about wind farm turbines and pylons with no swindle
---

National Opposition to Windfarms
Find a quick-to-read section on wind power stations issues here
---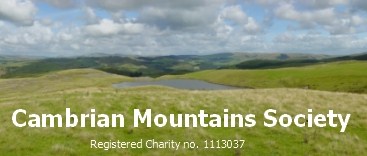 Cambrian Mountains Society
Love the Cambrian Mountains? Join the Cambrian Mountain Society now and help care for, promote and protect this world class landscape
---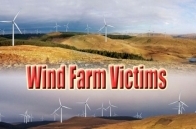 www.windfarmvictims.org
Read the personal account of an ordinary man's experience . . .
---

Conservation of Upland Powys & Mid Wales Wind
CUP are prominent and vigorous campaigners about wind issues and pylons. For the very latest CUP news, go to
www.facebook.com/ConservationofUplandPowys
---

Stop the Abermule Hub
See horrible photos showing the devastating damage inflicted on homes and communities by pylons and overhead power lines here
Get a good starting point to research the health hazards here
---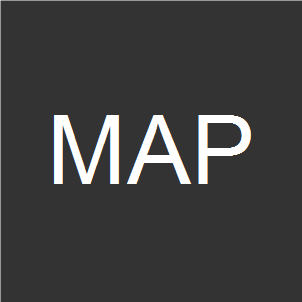 Montgomeryshire Against Pylons
Links to the excellent and wide-ranging Take The Power Back campaign newsletter and lots of other useful literature can be found on MAP's downloads page here.
Download the latest TTPB campaign newsletter here
---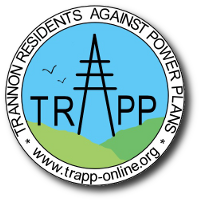 Trannon Residents Against Power Plans
TRAPP has a very informative Forthcoming Events list on the right hand side of its webpages. Don't forget to check out the 20+ acre substation hub visuals!
---

Montford Against Pylons
Get quick, clear info on "Why Object to Windfarms" - it certainly lifted the veil from our eyes!
---

Stop The Exploitation of
STEMM has recently been formed to help people oppose and object to plans to construct supersized turbines on the ridge of Mynydd Mynyllad by the River Dee.
Their extremely useful links page here is a valuable resource to see political, economic and local opinion
---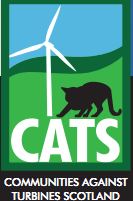 Communities Against Turbines Scotland
CATS website has a wealth of high quality technical, economic, engineering and health information.
Would you believe that during September 2011, almost nine and a half million pounds was paid to wind power stations in Scotland to stand idle and NOT to produce electricity? - see their article here
Download a spreadsheet showing the amounts of money paid to each wind power station here
The Scottish National Windfarm Conference on 11 Nov 2011 was an astounding success. See who was there and what went on here
Get some hard hitting articles on their Publications page here
Check out the comments at the bottom of the pages - some of these contain great links to other sources of expertise and info
---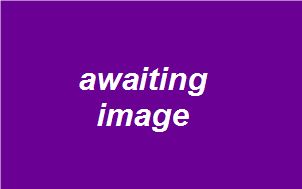 The Society for Wind Vigilance
An international federation of physicians, engineers and other professionals.
Their website has excellent in-depth info on the adverse effects of wind power stations here
The First International Symposium - "The Global Wind Industry and Adverse Health Effects: Loss of Social Justice?" took place last year. The summary of their programme is well worth reading here
*HIGHLY RECOMMENDED WEBSITE*
---
Highlands-based group calling for a re-think and a UK-wide moratorium on wind farm development. This site is packed full of solid information such as Do the Maths here and a quick summary of reasons to say no to wind power stations here
*HIGHLY RECOMMENDED WEBSITE*
---
Presenting the worldwide facts, analysis and exposure of wind energy's real impacts - well-maintained and up-to-date
Resource Library here
UK news reports round-up here
wildlife impact reports here
*HIGHLY RECOMMENDED WEBSITE*
---
Excellent website with Things to Make you Think here
and a real treasure trove of documents here
*HIGHLY RECOMMENDED WEBSITE*
---

European Platform Against Windfarms
A coalition with 504 member-organizations from 23 countries, demonstrating the huge international demand for a moratorium on wind power stations
EPAW have a chilling section on the mortal danger to birds & bats here
and the true cost - pollution on a disastrous scale - here
The jewel in their crown is the Document Page here - check out the subsections running down the right hand side
*HIGHLY RECOMMENDED WEBSITE*
---
This Scotland based website has excellent and disturbingly relevant info on how turbines are proving a grave danger to birds and wildlife
Windbyte also lift the lid on wind farm developer tactics
---

Wind Watch
A US-based site here exposing the facts about industrial wind power, with clear info on the horrendous effects of wind power stations on wildlife here
---
This site has an FAQ section here - with a lively message board debate lower down!
See a great short film presented by Godfrey Bloom UKIP MEP, of ordinary people describing the blight cast by wind power stations on their everyday lives here
---

Campaign to Limit Onshore Windfarm Development
This website has useful technical information about turbine performance and wind energy here
---
A UK wide conservation group founded by Joseph Lythgoe, lifelong conservationist and lover of the countryside. Their policy on wind power here makes good, quick reading. Join Country Guardian here
---
UK based group dedicated to the protection of wild land for both nature people. Become a guardian of wild places and join here
---